Rich in Slavery History
Rich in African Culture
Leaving its indelible footprint throughout the country, slavery in Ghana dates back to the 15th century. Ghana was the first African country to obtain independence from its colonial power, all other African countries following suit. A stable and peaceful country, Ghana has earned the nickname "Gateway to Africa," contributing greatly to Africa's influx of tourists.
Book Travel Tours
Read the featured book, Seeds of Slavery, for a glimpse into the complexity of the slave trade in its early years.
Slavery Origins
We organize and coordinate your tour to Ghana to learn about slavery from its point of origin.
Professional Tour Guides
You will personally visit slavery monuments and many actual locations featured in Seeds of Slavery.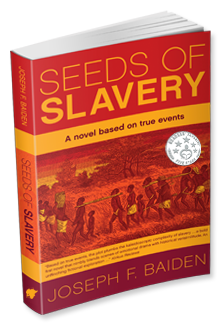 BASED ON TRUE EVENTS — Two businessmen seduced by the opportunities of the Gold Coast. Two lovers twice denied happiness by another man's greed. Two young men of mixed African and European heritage exploited by unscrupulous leaders from both worlds. One boy who makes his own destiny . . .
WELCOME TO ABURA Travel & Tour
Abura Travel and Tour is a member of Abura group of companies. After reading the Abura Publishing featured book, Seeds of Slavery, Abura Travel and Tour will organize and coordinate your tour to Ghana to learn about slavery from its origin. You will be exposed to most of the slavery monuments and events in the Seeds of Slavery book. Just give us your commitment and we will coordinate all the logistics. Our team of professionals tour guides
has the connections, experience, and sparkling reputation to make your tour memorable. Pack your bags for an adventure of a lifetime! Why wait? Let's do it!
Wake up, it's all yours!
Dream Ancestors History
Dream Ghana Slavery Monuments
Dream Ghana Culture
In your dreams? Not anymore . . .

YOUR SEARCH FOR ANCESTORS and dreams in life ends at Abura Travel and Tour where we infuse vitality into planning and making dreams become reality. As a leader in slavery research
and tourism in Ghana, our interest is to assist you to create lasting memories. Take this challenge and stop procrastinating; we are here to assist you all the way through thick and thin.
Travel & Tour Brochure
View Our Book Travel and Tour Brochure